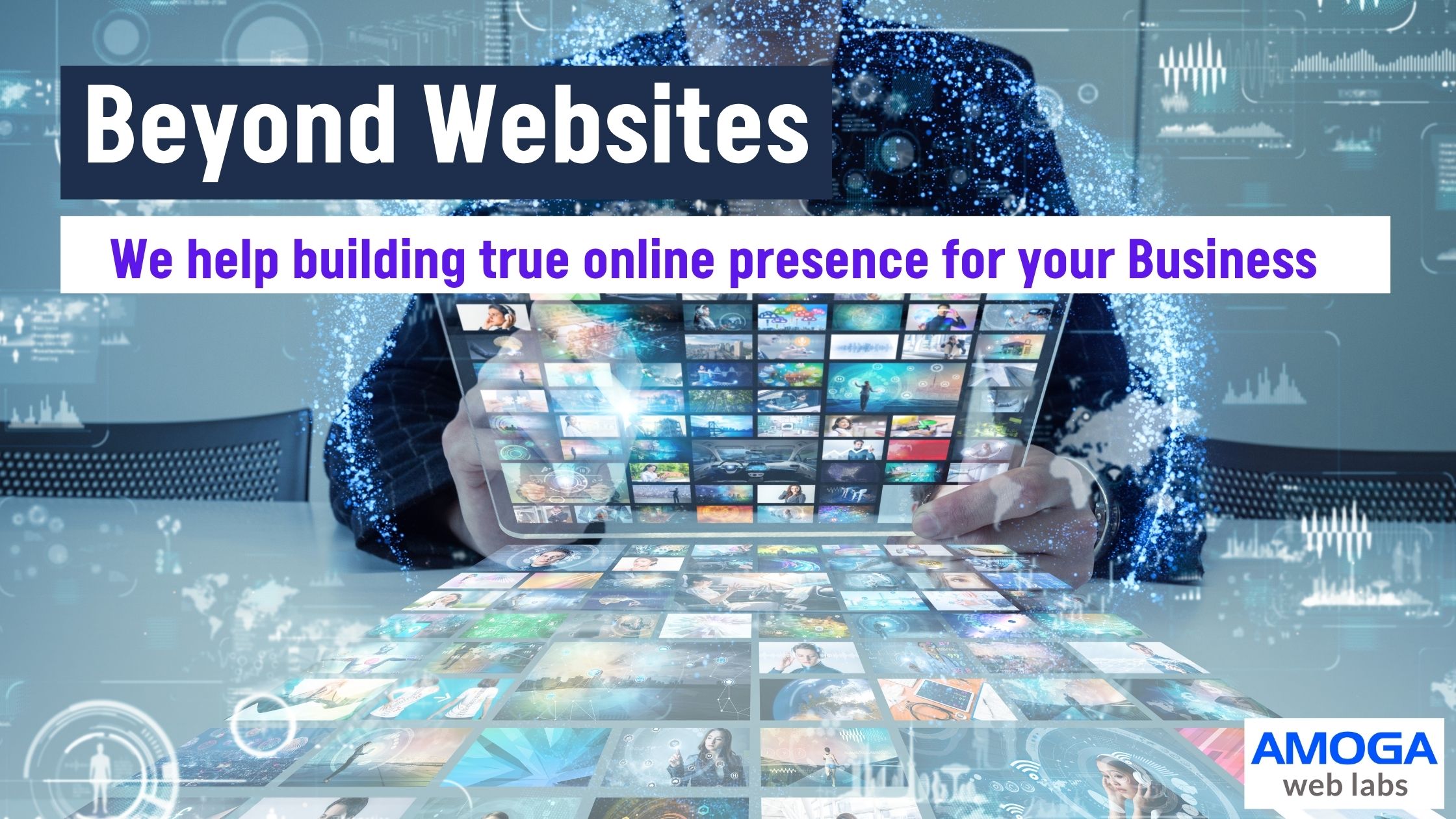 Beyond Websites. Every Business Should Have a True Online Presence.
How do I get a True Online Presence for my Business ?
Amoga Web Labs team is specialized in building a true online presence for your Business.
We help our customers with the below services delivered professionally with an affordable costing model.
Web Design Services
Website Development
Website Enhancements
Website Maintenance
100% Mobile Friendly Websites
Content Management Systems
Payment Gateway Integration
E-Commerce and Blog Integration
Boosting Business Presence Internet & Social Media
Professional Social Media Setup
Search Engine Optimization
Press Release Support
Setting up Business Profiles
Content Strategy & Creation
Social Media Marketing
Social Media Organic Growth
Content Marketing
Paid Campaigns
We are currently working on a structured approach to get a true online presence for every business, stay tuned.